THE OLD "IT'S TOO COLD OUTSIDE" EXCUSE
The cold weather is well and truly upon us here on the Sunshine Coast and motivation is probably lacking to get outside and train. It can be hard to tell yourself to GET UP and go outside and GET MOVING. At Boss Babes Bootcamp the it's to cold outside excuse has no place anywhere near our babes it goes in the same bin as the "I don't have enough time" or "I don't want to bulk up" excuse! Everyone does need some help every now and then though. So we have put together a few helpful tricks to help you stay motivated and continue to train during those cold winter months.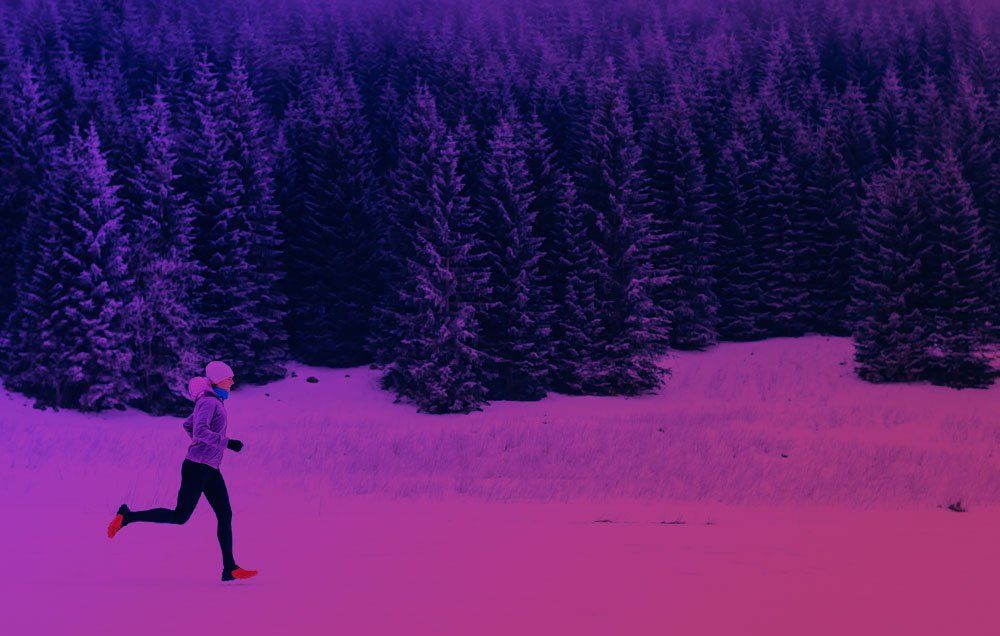 Literally how cold it feels on the Sunshine Coast during winter
1. PARTNER UP = DOUBLE THE POWER
Having a workout partner is a crucial first step to make sure that not only during the colder months but all year round you keep yourself and also your partner motivated and in check with your goals that you are trying to achieve. Having a partner for bootcamp and workouts allows you to rely on each other when motivation levels can drop off. It will allow you to have goals, schedules and routines with your particular partner. You will keep each other motivated and push each other to achieve your goals, and have someone to attest to the hard work you've put into to your winter workout. If you have not go yourself a workout partner then fear not Boss Babes Bootcamp has females from all walks of life and all levels of fitness and we can partner you up with someone else.
2. WAKE UP WITH A GOAL
It might seem like a no-brainer, but goal setting is essential in order to stay motivated. without goal setting you will never be able to know if all the hard work and effort you have put into each bootcamp or personal training session is making any difference. Every person's goal setting can and is a little bit different, you may have a daily goal, weekly goal or a goal to have before those summer days come back! It does not matter what your goal is though it has to be a SMART goal, what do we mean by this? Your goal must be Specific, Measurable, Attainable, Relevant and Time based. Without these 5 steps your goals become harder and harder to achieve. If you are not sure what goals you are wanting to achieve we can organise one on one sessions with Hayley to work out what goals you should be aiming for.
3. RESTOCK YOUR ACTIVEWEAR
Okay, let's be real: brand new activewear is one of life's sweetest joys, no matter what anyone says! It makes you feel instantly fitter! There is no better feeling then going for a work out in your freshly bought tights, Boss Babes Bootcamp top and a sports bra that actually fits. So, to keep yourself motivated, go to your favourite activewear store (walk there, if possible!) and get yourself a new head-to-toe workout outfit (or two… or three)! You'll be able to show it off to the rest of the girls at our next bootcamp, be comfortable while exercising, look amazing and feel confident, all at the same time!
4. CREATE A MORNING ROUTINE
It is so important to have a solid morning routine, especially over the colder half of the year when the sun rises much later and it feels like it's okay to stay in bed until 10:00 am.
Step 1. Set your alarm at a reasonable time and DO NOT SNOOZE!
The Snooze button is a Boss Babes worst enemy. If you feel like you can just "hit it once and get up when the alarm rings in ten minutes", the odds are that you'll keep hitting it until you've overslept and feel unmotivated to even move from the bed to the couch. Find a time that suits you (try and get about 7-8 hours' sleep), set your alarm to a song or radio station that you like, and when that alarm rings, just let the music play and spring out of bed. However if you think that not even that will work, you'll need to put your alarm clock (aka phone) on the other side of your bedroom so u have to physically get out of bed in the morning to turn it off.
Step 2. Have a hot shower
A hot shower will help you wake up and be more alert. Don't stay in there for too long though, or you will start feeling like going back to bed. Just get in there, get clean, and get out!
Step 3. Get dressed
Have your workout gear ready so that you have to get dressed and there's no "I can't find my pants" at 5:30am excuse. You know that new outfit you just bought yourself from your favourite activewear store? Put it on. Don't get back into your PJ's after your shower, get yourself ready to kick some goals!
Step 4. Fuel your body
It's pretty much impossible to be motivated to work out, no matter what the season, when you haven't added some fuel to the tank. If you have the time pre-training, make yourself a healthy, balanced breakfast and enjoy a cup of coffee or tea to wake your body up and get yourself physically ready for a great workout. If you're not a breakfast before workout kind of person, we recommend a coffee and a banana to get you going without weighing you down. Not sure what your should be putting into your body for fuel, did you know that we also offer Nutrition certified meal plans that can be specifically detailed to your body and your needs. Contact Hayley to get the ball rolling on this one.
5. THINK OF THE REWARD
You know that feeling of being cosy in bed, watching your favourite Netflix TV show with a cup of tea and a cheeky pack of popcorn? Think of that feeling without having done any exercise for the day… Now think of it as a reward for having completed your workout and achieving your daily goal! Always remember that after effort comes comfort, and it will be all that more rewarding to have deserved to sit cosily in bed after a big day of kicking goals.
Worried you won't be able to stay motivated throughout the cold season? Boss Babes Bootcamp has you covered. Sign up to one of our Boot camps and see how the Boss Babes smash those winter blues together!
---
---